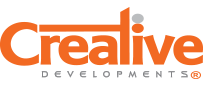 Creative Developments is a deep-rooted real estate development organization dedicated passionately to the residential market in Puerto Rico. Through our relentless pursuit of innovation and steadfast commitment to quality, our main goal is to provide housing units that fulfill the needs of our customers. With a focus on innovative design, high-end finishes, modern conveniences, and the highest building standards, our team is constantly scrutinizing every detail, from development to final product, in order to deliver unique projects of the utmost caliber.
As member of the Puerto Rico Builders Association (PRBA), we are always at the vanguard of the new tendencies in housing development, earning some of the most prestigious local awards from organizations like the Home Builders Association and the Mortgage Bankers Association.
That is why our clients enjoy the satisfaction of acquiring and investing in our top-notch properties.